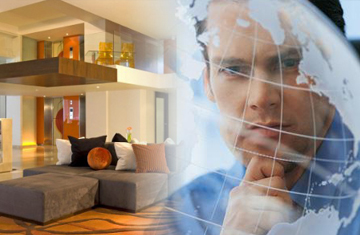 or is it?

With the increasing availability of high quality vacation and primary homes in paradise locations such as Koh Samui, Sattahip, Pattaya, and Koh Chang, many people from Western countries are considering purchasing a second home in Thailand. While it's fairly easy to decide on a location and the type of property you like, the specific risks of acquiring land and property in Thailand may be very different from your home country.
One of the key differences between the property markets in Thailand and other Asian countries compared to countries in Europe and North America is the risk associated with providing good and marketable title to the property. A property title is proof of ownership, including beneficial use of that property the right to access, use, lease, mortgage, and dispose of it. Proving title is a very different exercise in different jurisdictions.
There are title risks inherent in any transaction.
Physical problems such as encroachments of the building onto adjoining bland or vice versa, unknown rights of way, etc.
Financial problems such as unregistered or unknown mortgages or liens on the land.
Legal problems such as incorrectly stamped documents, discrepancies in land description, missing signatures, etc.
Fraud, forgery, and duress which may impact on any of all of the above areas. 35% of title insurance claims globally and a far higher percentage in Asia fall under this category.
All of these defects have one thing in common: the cost and uncertainty they cause for the owner in the even of a claim on their title.
Thailand operates a form of deeds registration system maintained by land offices throughout the country. There is no state guarantee of title, so the Government will not compensate owners who lose their land as a result of information in Government registers being inaccurate or incorrect. Fraudulent transfers of land (including any fraud committed by Government officials in issuing titles) and grants outside the authority of the official (such as granting development rights on forest or beachfront land) are void and will usually result in the property being returned to the rightful owner or appropriate authority.
Nor is the kind of title insurance common the Western countries available in Thailand except for large developers, and that is typically provided by companies in Hong Kong or Singapore.
So, caveat emptor. Let the buyer beware.
Land Titles in Thailand
The highest standard for land ownership is a Chanote which includes all the legal rights to that land. The deed is evidence of ownership and proof that the land has clearly defined boundaries. These tend to be found in only the most developed parts of Thailand and are registered at the Land Office in the area in which the land is located.
Most titles in rural Thailand are lesser possessory title deeds known as Nor Sor 3 Gor. These do not have official markers designated on the land by the Land Department, and boundaries are recorded in relation to the neighboring plots. Errors in length of boundary or area are not unusual. Special care needs to be taken with rural, forest & beach reserve land - where most resort developments marketed to foreigners tend to be.
What can you do to protect your rights?
In the absence of Government guidance on title, one potential remedy is against your legal advisors with a claim of negligence, but even if true this is usually difficult to establish and prove. Furthermore, the negligence remedy will only be of value if the lawyer is backed by adequate professional indemnity insurance, which is typically not carried by Thai lawyers and small law firms.
So, the prospective purchaser of land is well advised to invest a reasonable amount of money in having a lawyer or buyers broker carefully research the title history of a particular plot, and carefully questioning the sellers as to the basis for their claim of a right to sell.
It might also eventually help if you have a sworn statement from the seller stating that they have full and clear beneficial right to the land; in the event of a claim of fraud against the seller this might be valuable evidence of their intentions.
The best advice on the subject is Better Safe Than Sorry. Do not buy land unless you and preferably your local legal advisor are absolutely convinced that the seller has full and clear title.