Pattaya
, Thailand
Real Estate
Condos for Rent (

401

)
Condos for Sale (

297

)
Condo for Short Term Rent (

1

)
New Condo Projects (

29

)
All Condos for Sale (

606

)
Houses for Rent (

284

)
Houses for Sale (

265

)
Houses for Short Term Rent (

2

)
New House Projects (

5

)
All Houses for Sale (

484

)
Land for Sale (

98

)
Property Updated

Most Visited of Property
Visited Property of Today
Visited Property of The Week
Property Around Thailand (

0

)
Pattaya

Property for Sale
Pattaya
, Property Today
Condo
for Sale and Rent information

Back
Save
Favourite
Print version
SOLD
Property Code:
PFC10612
Property Type:
Condo , Apartment For Sale/Rent
Ownership:
Foreign Name
Area:
Jomtien <View area>
Location:
Jimtien Beach Rd. Nongpure Banglamung Pattaya Chonburi Thailand
Premise Size:
32 Sq.meters
Bedroom(s):
Studio
Bathroom(s):
1
A/C:
Yes
Swimming Pool:
Share
View:
Security:
Yes
Internet:
Yes
Telephone:
Price for Sale:

1,200,000

Baht

Price for Rent:

9,000

Baht / Momth

Terms and Conditions:

Last updated: 30/12/2012

Property Viewed: 2569 : 2018-04-16
Property
Description
9,000 Baht Jomtien Beach Rd. Condo for Sale and Rent

Studio unit (32 Sq.m) on the 3th floor. bedroom, bathroom, fully furnished, Cable TV, Air conditioned, dining area, roof top communal swimming pool, 24hr security.

on Jomtien Beach rd. just walk 50 meter to the beach

For quick sale 1.2 million baht or rent 9,000 Baht per month

Key Features:
• Distance to the beach - 50 meter
• Swimming pool - communal
• Security system
• CCTV
• Internet - WI - fire
• Parking
• Laundry
• Stores
• restaurants
• bars

Facilities
of Property
or
or
Video
of Property
or
All
Comments of Property
Posted: 10/04/2014 10:29:37 AM
hi i want to rent
Posted: 14/02/2014 03:47:11 PM
Hi,
Is this place available? give details please.
Thank you
Posted: 24/12/2013 08:24:31 AM
I want to rent apartment from 25.12.2013 for 0ne-tree months. Please can you contact me as soon as posible.

Thanks in advance

Best regards

Posted: 19/12/2013 08:08:43 AM
looking to rent two apartment studio/one bedroom. One for two months and other for 6 months
Posted: 11/12/2013 09:13:28 PM
Is this studio available at the end of january for 2 months?
Posted: 21/11/2013 08:37:41 PM
do you have a rent for a week/thank you in advance/
Posted: 30/09/2013 06:49:28 PM
I am after a condo under 10,000 BHT for January 2014 - july 2014 with Internet access. Thanks

Posted: 13/08/2013 09:35:08 AM
Is this available for long lease,?? i wish to stay several months
Posted: 09/07/2013 01:09:24 AM
What is the name of this property?
Is it on foreigner name?
Do you ahve a higher floor sea view unit available?

Thanks,
Posted: 20/06/2013 05:21:28 PM
Please contact me regarding this condo for rent ASAP please, have been written to you several times, no answer yet...

Please respond, i want to rent this appartement..

Back
Save
Favourite
Print version

Top
For more details and information, please call in to our office or send an e-mail

Similar Property Jomtien
Condo For Sale/Rent


6,900,000

Baht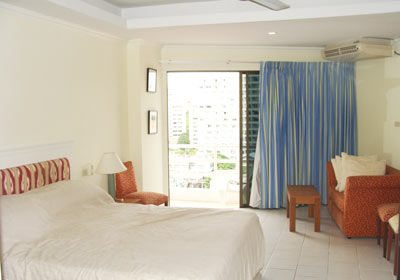 Jomtien
Condo For Sale/Rent


1,550,000

Baht

Jomtien
Condo For Sale/Rent


6,700,000

Baht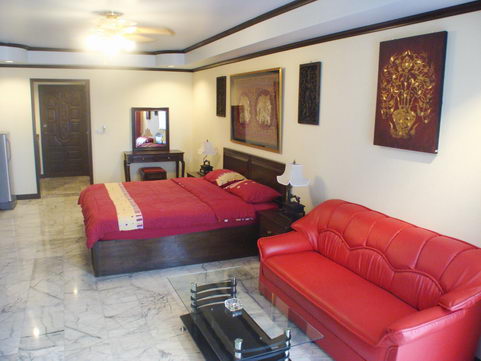 Jomtien
Condo For Sale/Rent


1,800,000

Baht

Jomtien
Condo For Sale/Rent


6,600,000

Baht